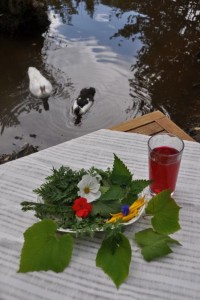 Mankind has always fed on Nature's gifts. During times of famine, wild plants have saved us from starvation – a disappearing knowledge. This day begins with searching and collecting edible plants, and then we prepare, cook and eat together. You will take home recipes, and a curiosity that makes you want to try more.
You need proper clothing and footwear for traversing forests and fields. It may also rain.
Cost: 1500 SEK/day. Child 8-15 yr, 1000 SEK. Coffee/tea, bread and vegetarian lunch included.